FRRB 2015-043 - Pathogenesis and prevention of non primary human cytomegalovirus infection
Pathology of interest:

Cytomegalovirus Infection

Area of research:

Immunology and Infection

Start date:

February 2017

End date:

October 2020

Funding:

€ 3.220.980

Project partners:

Policlinico San Matteo – leading organization

ASST Fatebenefratelli Sacco

ASST di Monza

ASST di Vimercate

ASST dei Sette Laghi

Fondazione I.R.C.C.S. Ca' Granda Ospedale Maggiore Policlinico

ASST degli Spedali Civili di Brescia

CIRM Consorzio Italiano per la Ricerca in Medicina
BACKGROUND
Cytomegalovirus infections are extremely common and often asymptomatic, but involve very serious risks during pregnancy, especially if the infection develops during the first trimester of gestation. The estimated cost of such infections for the Health System is around 100.000 € every 50 Mlns.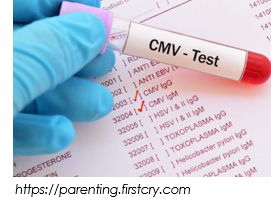 PROJECT AIMS AND DEVELOPMENT
The projects is divided in 4 Work Packages (WP).
WP1: Undestanding the non-primary infection transmission. The researchers will analyze the reasons why mothers become infected with the virus while having already being infected previously (non-primary infection).
WP2: Incidence, outcome and prevention of non-primary infections. The researchers will analyse a large number of pregnant women including their behavioural attitude and link this to the virus transmission. They will also develop an APP for smartphone with suggestions for prevention.
WP 3: Development of informative material to prevent congenital CMV infection. Web portal – informative multilingual leaflets – mobile apps to Teach mothers the mechanisms of infection and prevention in order to protect themselves and the unborn child.
WP 4: Analysis of the interplay between the Immune system and the virus in transplant recipients. The researchers will study how the immune system reacts towards the virus in two different context: haematopoietic stem cells transplantation and solid organ transplantation.
ACHIEVED RESULTS
| | | | |
| --- | --- | --- | --- |
| Title | Journal | Year | IF |
| Comparison of the T-cell response to human cytomegalovirus (HCMV) as detected by cytokine flow cytometry and QuantiFERON-CMV assay in HCMVseropositive kidney transplant recipients | New Microbiologica | 2018 | 1,71 |
| Human cytomegalovirus (HCMV)‐specific T cell but not neutralizing or IgG binding antibody responses to glycoprotein complexes gB, gHgLgO, and pUL128L correlate with protection against high HCMV viral load reactivation in solid‐organ transplant recipients | Journal of Medical Virology | 2018 | 2,05 |
| Human cytomegalovirus (HCMV) infection/re-infection: development of a protective HCMV vaccine | New Microbiologica | 2019 | 1,95 |
| An overview of letermovir: a cytomegalovirus prophylactic option | Expert Opinion on Pharmacotherapy | 2019 | 2,92 |
| Human Cytomegalovirus Cell Tropism and Host Cell Receptors | Vaccines | 2019 | 4,76 |
| Human Cytomegalovirus Genomes Sequenced Directly From Clinical Material: Variation, Multiple-Strain Infection, Recombination, and Gene Loss | The Journal of Infectious Diseases | 2019 | 5,02 |
| Immune Correlates of Protection Against Human Cytomegalovirus Acquisition, Replication, and Disease | The Journal of Infectious Diseases | 2019 | 3,20 |
| Human Cytomegalovirus Congenital (cCMV) Infection Following Primary and Nonprimary Maternal Infection: Perspectives of Prevention through Vaccine Development. | Vaccines | 2020 | 4,76 |
| Maternal type of CMV infection and sequelae in infants with congenital CMV: Systematic review and meta-analysis. | Journal of Clinical Virology | 2020 | 2,74 |
| Prenatal Management of Congenital Human Cytomegalovirus Infection in Seropositive Pregnant Patients Treated with Azathioprine. | Diagnostics | 2020 | 3,11 |
| Slow cytomegalovirus-specific CD4+ and CD8+ T-cell differentiation: 10-year follow-up of primary infection in a small number of immunocompetent hosts. | European Journal of Immunology | 2021 | 4,40 |
| Early T cell reconstitution and cytokine profile may help to guide a personalized management of human cytomegalovirus infection after allogeneic hematopoietic stem cell transplantation. | Journal of Clinical Virology | 2021 | 2,74 |
| Detection of Genotype-Specific Antibody Responses to Glycoproteins B and H in Primary and Non-Primary Human Cytomegalovirus Infections by Peptide-Based ELISA | Viruses | 2021 | 4,30 |
LAY ABSTRACT
Il citomegalovirus (CMV) è un virus molto diffuso e di solito innocuo, in grado di rimanere nell'organismo in forma latente (addormentato) per tutta la vita (come gli altri membri della famiglia degli Herpes di cui fa parte). Tuttavia, CMV può riattivarsi e causare gravi malattie quando le difese immunitarie sono azzerate, come nei pazienti trapiantati che ricevono terapie immunosoppressive. Sono inoltre pericolose le infezioni durante la gravidanza, in quanto possono essere trasmesse al feto con gravi conseguenze: CMV è infatti il maggior responsabile di ritardo mentale e sordità congeniti.
E' dibattuto nella comunità scientifica quale sia il ruolo dell'immunità materna nel proteggere il feto. Per rispondere a questa domanda, abbiamo condotto uno studio su 10.000 gravidanze (studio CHILd), dimostrando che l'immunità materna è in grado di proteggere il feto nel 99,8% dei casi. Sappiamo, invece, che se l'infezione avviene in una gravida non-immune, il virus viene trasmesso al feto in circa 1 caso su 2. Questi risultati indicano che un potenziale vaccino può prevenire le infezioni congenite. Inoltre, sottolineano la necessità di individuare le donne non-immuni prima della gravidanza mediante una campagna di screening sierologico da parte dei sistemi sanitari regionale e nazionale, per informarle sui rischi dell'infezione da CMV e su come prevenirla mediante norme igienico-comportamentali in grado di ridurre del 90% il rischio di un'infezione in gravidanza.
Per quanto riguarda i trapiantati, sono stati sviluppati test immunologici in grado di distinguere i pazienti in grado di controllare l'infezione da CMV da quelli che, privi di anticorpi o linfociti, sono a rischio di infezione/malattia. L'applicazione dell'analisi personalizzata dell'immunità del paziente permetterà di intervenire precocemente con le terapie antivirali nei pazienti a rischio, risparmiando allo stesso tempo trattamenti non indispensabili e monitoraggio continuo del virus nei pazienti invece protetti.
Al momento sono scaturite dal progetto 14 pubblicazioni con un impact factor totale di 43,66.
Di seguito viene riportato il materiale informativo per la campagna di prevenzione dell'infezione da citomegalovirus, realizzato nell'ambito del progetto finanziato da FRRB.
Video informativo disponibile al seguente link: https://drive.google.com/file/d/1pi9q6Y4EdEMGhaQI4kCW6Yrv2lQQT0jB/view
Comunicato stampa campagna informativa disponibile qui.